As 2016 comes to a close I am bursting with love and gratitude. I was able to paint more than ever before this year. Slowing down, older and wiser, finally . . I think it's harder for us folks with unlimited energy.
My word for the new year . . . balance . . . family, friends, studio time . . . stretching, prayer.
Hope you have a wonderful 2017! Here are my offerings.
Winter Landscape on Rice Paper: Abstracted Realism (ONE DAY) January 5, 9 AM- 4 PM, Register Here
In this one-day workshop learn to create beautiful winter landscapes in watercolor on rice paper. The crinkles in the rice paper add lovely abstract shapes, which work very well depicting foliage and cause them to resemble batiks. The class will briefly go over color mixing and composition before the morning demonstration. There will be individual assistance as students begin their painting. Students will mount their rice paper and layer colors creating a beautiful landscape.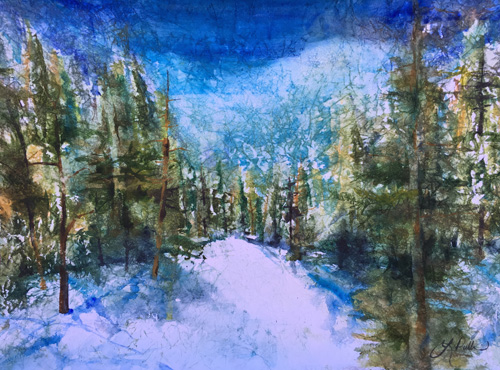 Students will experience an exciting way to paint in watercolor as they begin loosely painting the negative background, thinking only in terms of warm and cool, light and dark. Students will then slowly refine painting by both lifting and adding paint. This method is perfect for Koi Fish and flowers as they have soft edges. The saturated wet paper allows easy lifting, gives soft edges, and maintains a unified background. This two-day workshop will give students a real sense of this method, as timing is extremely important. The class will begin with a loose abstract painting and then lift paint from the damp surface to create the movement and flow.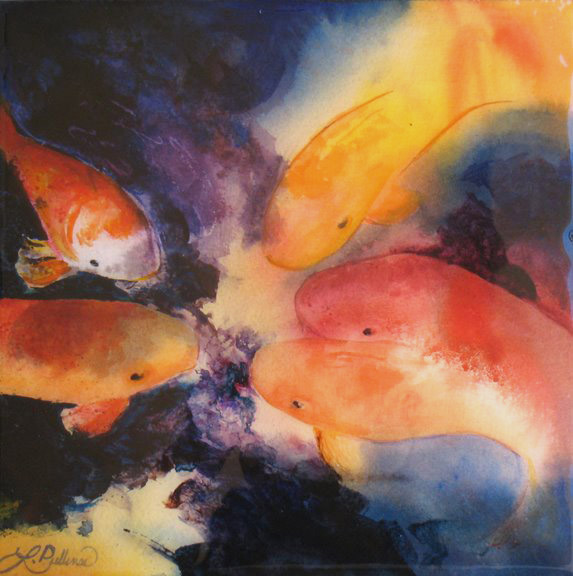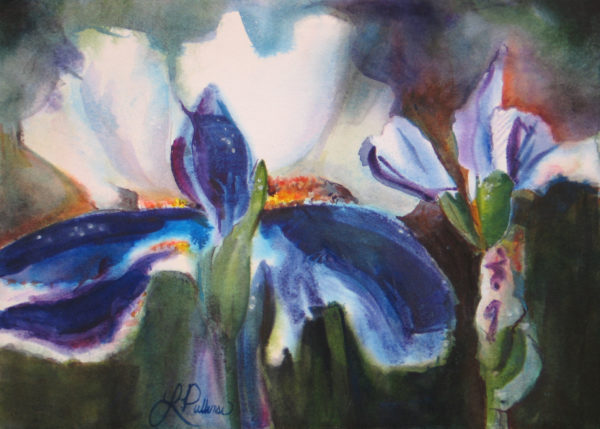 Students will add details like scales at the very end. The results are stunning with rich, vibrant colors. Create beautiful paintings that have a few tight details surrounded by loose, painterly color.