Class Descriptions  for Scottsdale Artists' School 2017-2018 Linda Pullinsi
Register today!
Saturated Wet Watercolor November 17 and 18
Student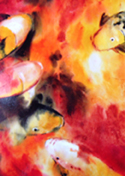 s will experience an exciting way to paint in watercolor as they begin loosely painting the negative background, thinking onlyin terms of warm and cool, light and dark. Students will then slowly refine painting by both lifting and adding paint. The saturated wet application allows easy lifting, gives soft edges, and maintains a unified background. This two day workshop will give students a real sense of this method, as timing is extremely important. The class will begin with a loose, abstract painting and then lift paint from the damp surface to create movement and flow. Details like scales and eyes are added at the very end. The result are rich, vibrant paintings that have a few tight details surrounded by loose, painterly color.
Watercolor Botanicals February 15, 2018

Botanicals have been popular for hundreds of years and never go out of style. For the student who enjoys instant gratification, you will walk away with up to four 5 x 7 paintings and two 8 x 10 paintings that are ready to frame. They make wonderful gifts and these little gems are easy to create as no two flowers grow exactly alike. The morning will be spent studying different types of leaves and petals and drawing our impressions of our favorite plants and flowers. The afternoon will be spent painting, after an easy to follow demonstration in color mixing and control. Lastly, students will add wet-into-wet matching borders and some fine details which will add sophistication to their work quickly and easily. We will be working from life and photos.
Landscapes with Enhanced Colors January 24, 2018
Acrylic on Canvas. Students will first observe and discuss different color harmonies and compositional design choices. Instructor will do a bold color landscape demonstration, including negative painting and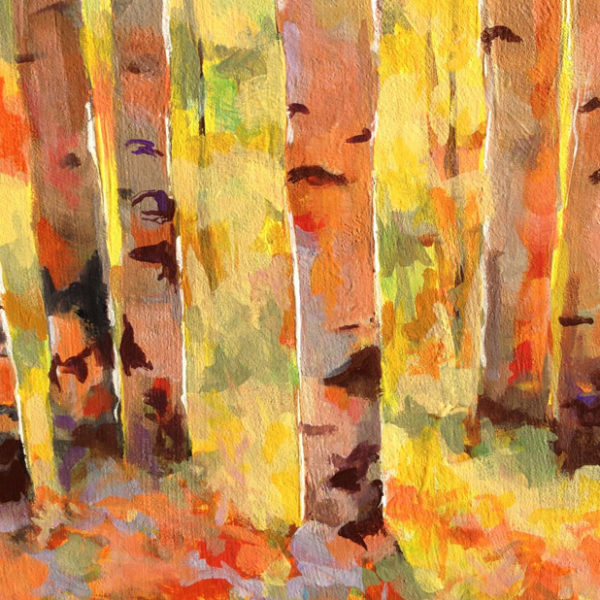 softening edges. This class is for anyone with a desire to paint. All afternoon each student will receive personalized instruction as they create their own stunning landscape with impact and
striking colors. Students may work from instructor provided or their own photos. We will end the day with a positive critique.
Paint your Four Legged Friend March 27, 2018
This one day workshop will help you keep your beloved pet with you always. First you will learn to draw using gesture drawing and secrets to capturing the personality of your pet. We will then transfer those drawings to watercolor paper or canvas panels using Saral transfer paper. Instructor will demonstrate in both watercolor and acrylic and give tips on working with each. Students choose which media to work in. Learn how to mix natural luminous color mixtures and mimic fur and feathers. Then add dimension to your painting with light and shadow. Finally, finish your painting with little details.