The weather is gorgeous here now so everyone is outside.
There is lots of citrus, hiking and biking, baseball games, and garden prep.
A perfect time to get out and paint.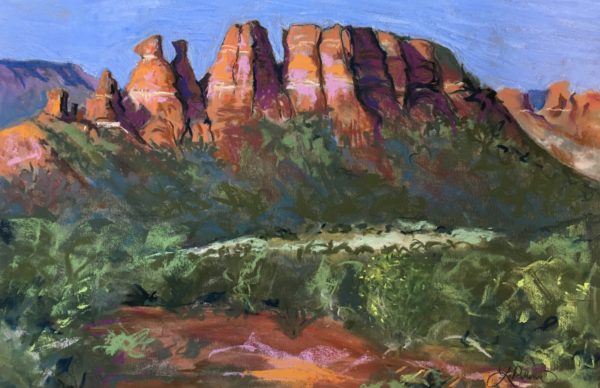 Here are some new landscapes done en plein air in Sedona. These pastels you really must check out in person if you live in the valley. See them at EspritDecor.com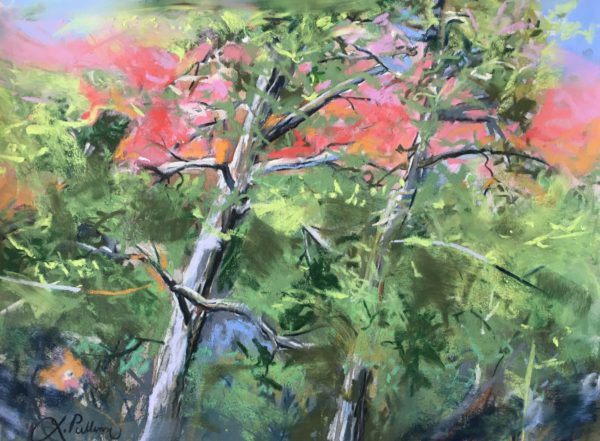 I've got a few things coming up that I'd like to share with you.
April 1, 9-4, Vision Cards
This one day workshop is perfect for anyone who wants to move forward in their life. Imagine your perfect life and create cards of each aspect of it and of the different parts of you. No drawing ability required! We will be mostly collaging images and designs. You will walk away with a deck of cards to enjoy and guide you.
I'll, of course, be again donating a painting to the Art From the Heart Auction, to benefit Free Arts, Saturday, April 1, 4:30-7, Saks Fifth Avenue at the AZ Biltmore. Tickets here. I call this one, Little Storyteller, oil 14 x 16. Great deals on art for a great cause.